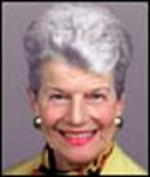 (par Barbara Cloud)




http://old.post-gazette.com/columnists/20030216cloud0216fnp1.asp




Sunday, February 16, 2003




I was watching Peter Jennings "20/20" interview with Charlton Heston, and it stirred memories of meeting the actor many years ago.




Even if Heston weren't sadly suffering from Alzheimer's, he wouldn't remember, but I will never forget it.




If you saw the interview Dec, 20, 2002, you know the devastation pf alzheimer's is hardly the stuff we want to observe in anyone, let alone a man known for his strong screen presence.




There, on the small screen, in my living room, was the actor who was always the handsome hero in his movies.




Please, no NRA distractions. This is not about that.

-

What we saw, in what Jennings said could be Heston's last interview because the disease seems to be progressing, is how Azheilmer's takes us to another place. And it's very lonely place. Nobody can go there with you.




My reflection was about our earlier meetings when Heston was not lost, not inhibited, not faltering and certainly not controversial.




He was all I had imagined from seeing him in movies - that strong jaw, that stride, the superlative posture.




I wa priviliged to interview him twice here in Pittsburg.




After the first interview, where Pittsburg Press photographer took a picture of Heston and me, I went on to the home of a woman who raised orchids (reporters'days are often varied like that).




As I sat down with her, she looked at me and said - and this seems remarkable - "You know, you could be Charlton Heston's sister".




I gasped, because she had no idea I had just been with him. I didn't see the resemblance, but I was eager to see the picture our photographer had taken.




The picture, a profile, made me gasp again. "Oh my goodness, we do look alike. "Well, kind of.




It's the cheekbones and the nose. And maybe our hair color and complexion. Mostly, it is the nose. It's better suited to a man's stronger bone structure, but mine is the nose I was dealt, and it is much like my father's, so I wear it proudly.




It is note cute. It is, well, prominent and, yes, like Heston's.




In 1962, I meet him again when he came to Pittsburg to promote "EL CID", a film in which his co-star was Sophia Loren. I never forgot our interview.




He had already played Moses in "THE TEN COMMANDMENTS" in 1956, a roe with which he would be identified forever, and I still felt a kind of reverence for him, silly as that sounds, as approached his suite at the William Penn Hotel.




He became more real to me that day because he was so easy to talk to and he remembered our first meeting. When I mentioned the fact I had been told we could pass for sister and brother, he took me to the mirror and we turned profile.




He laughed and said, "I think it's the nose".




A series of photographs that day also caught a human side of the actor. Although he was dressed appropriately (dress shirt, tie, etc.) for the occasion of a press interview (unlike actors today who wear T-shirts and jeans), he wore no shoes.




I tried not to notice, but during our chat, he played with his toes !




We must indeed have similar genes, I thought. Shoeless is my favorite way to go.




And when I asked what it was like working with Sophia Loren, he smiled and said respectfully, "Well, I will tell you one thing. She's a double helping of woman".




I never forgot that quote. It was not a Moses moment.




Heston was married even then to his wife, Lydia. They were married very young, when they were just beginning careers as actors.




And there, all these years later, was his lovely Lydia siting beside him for this interview with Jennings. She wanted to cry. So did I.




It wasn't easy to watch. It reminded me of time passing and our uncertain furtures.




When I was in Phoenix recently, shopping at the Neiman Marcus Galleries in Biltmore Fashion Park, I heard a familiar voice behind me asking for some assistance from the salesperson talking to me.




She excuses herself, which was fine with me because I was really just looking.




Then someone tapped me on the shoulder and I heard a well-modulated voice apologizing for taking the saleswoman away. He hoped I didn't mind.




I turned to say it was no problem and stared into Peter Jennings'eyes. I thought it was very classy of him to take time to tell me that.




So I was remembering that encounter as well when I tuned in to his interview with Heston a week or so later.




The actors'eyes told us more than words what Alzheimer's can take from you in its insidious way.




Jennings'eyes also sent a message of empathy for his subject. It couldn't have been easy.




I am not sure I wanted to see the actor as he is today, frail and walking whith a shuttle, certainly far from the robust man we knew in movies, the man who felt comfortable not wearing his shoes during an interview, the man who winked when describing Loren's bountiful figure.




Whenever I look in the mirror, I am reminded of that day Charlton Heston said to me, " I think it's the nose".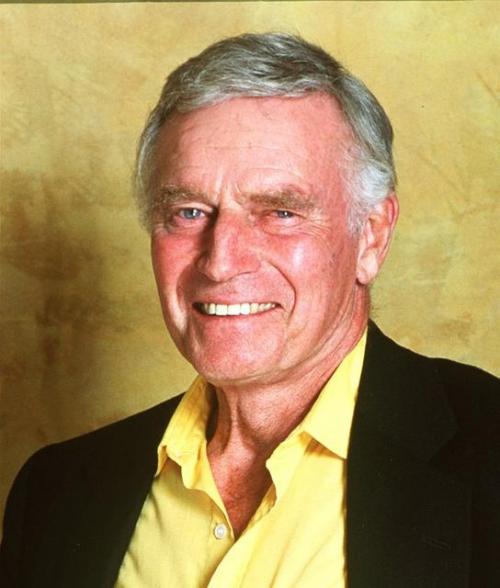 PROCHAINEMENT, JE PUBLIERAI LA TRADUCTION EN FRANCAIS DE CET ARTICLE.